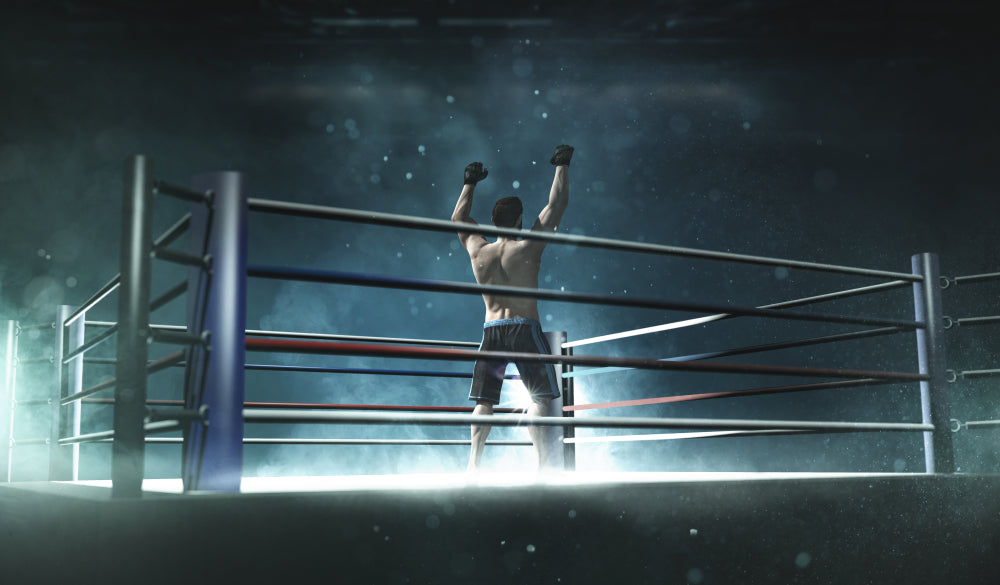 | Maxim Claes
5-Must Have Items to Enhance Your Boxing Game
Boxing is a physically demanding sport which uses most of the muscles in your body. Not only does boxing provide a great workout, it also builds up your strength, improves reflexes, and coordination and is also an effective stress reliever. 
Having the right boxing equipment not only protects you from head, mouth and hand injuries but also allows boxers to perform at their best both in and out of the ring. 
Some of the must-have boxing accessories that can enhance your boxing game include:
Boxing Gloves 
Boxing gloves are without a doubt the most important boxing accessory. Hands are the greatest weapon a boxer has, and it's crucial to protect them from the impact of a punch. 
There are hundreds of different boxing gloves available and choosing the right size and type can be a difficult decision to make. 
Most beginners start with a larger pair of boxing gloves and work their way down to a smaller pair when they become more confident. In general, all gloves should fit snugly with your fingers touching the top of the gloves, and you should be able to make a fist without any discomfort. 
Some of the best boxing gloves on the market include: 
Venum Challenger 2.0 Boxing Gloves (RRP $99.99)
These gloves are affordable, yet don't skimp on quality or design. 
It has a breathable interior mesh and triple density foam for better hand protection and shock absorption. Its velcro closing makes it easily adjustable. 
Everlast Boxing 1910 Classic Sparring Gloves (RRP $199.99) 
This pair of gloves is a modern twist on a classic boxing glove design. 
Leather gloves with ventilated palms, and 4-layer foam for extra protection. Comes with a drawstring bag for storage. 
(Image: The Fight Factory) 
Adidas Hybrid 100 Boxing Gloves Dynamic Fit
(RRP $69.99) 
A durable design with a satin-like lining for extra comfort and an Adidas multi-layer foam padding for hand protection. 
A dynamic pair of gloves for women. 
(Image: The Fight Factory) 
Boxing Boots 
Boxers need to be quick and light on their feet which is why it's so important to have the right pair of boxing shoes. 
Some things to consider before purchasing a pair of boxing boots include: 
Weight: Some boxers prefer lighter shoes made from a lightweight suede or leather, while others prefer a heavier more sturdy pair of shoes which can be more supportive and powerful. 
Grip: Boxing shoes need to have a good grip, yet also need to be able to allow for flexible movement including pivoting. High quality boxing boots will have a thin rubber sole with slightly raised lines of gum rubber material which provides a good grip but is still light enough for flexibility. 
Ankle Support: Boxing boots come in a low-top, mid-cut or high-cut design. Boxers look for ankle support and flexibility, and each shoe type has its pros and cons and it often comes down to the personal preference of each individual boxer.
The mid-cut design of these boxing boots offer great support. Made from a breathable mesh upper with an abrasion-resistant toe cap to protect the forefoot. A thin midsole keeps the foot close to the ground for responsive movement. 
(Image: The Fight Factory) 
Everlast PIVT Low-Top Boxing Boots
(RRP $119.99) 
(Image: The Fight Factory)
A lightweight low-top pair of boxing boots. Made with high-quality Michelin® Technical Sole, open weave mesh, microfiber and suede to create the perfect mix of speed, comfort and durability. 
The rubber out sole allows for traction while not compromising on speed or flexibility. 
Reebok Renegade Pro Boxing Boots
(RRP $219.99) 
(Image: The Fight Factory)  
Made of synthetic leather, Nubuck leather, and nylon micro-mesh insets. A full EVA midsole for maximum heal, arch, forefoot and ankle support. 
A full lace up closure with hook-and-loop provide ankle support. 
Hand Wraps 
Hand wraps are essential to protect a boxer's hands. There are 27 small bones in the hands which can easily be damaged due to the impact of a punch. Wrapping your hands before you put on boxing gloves ensures that your wrist, fingers and knuckles are supported by securing the loose joints and moveable bones. 
Everlast 108" Classic Hand Wraps
(RRP $11.99) 
These 108" pro style hand wraps are perfect for both male and female boxers and are designed to provide hand protection and support. 
Its EverFresh technology helps keep odours away and provides a breathable and comfortable hand wrap for both training and fighting. 
(Image: The Fight Factory) 
Title Mexican Style 180" Boxing Hand Wraps
(RRP $16.99) 
A blend of polyester and elasticised spandex which conforms perfectly to the hand and fist, providing a custom fit. 
Its thicker make and long length offers maximum levels of protection and support. 
(Image: The Fight Factory)
Everlast 120" Elite Boxing Hand Wraps
(RRP $16.99) 
A polyester and nylon fabric blend which provides both durability and support. 
Its EverFresh microbial technology keeps odours away.
Punching Bags 
Punching bags (also known as heavy bags or boxing bags) help boxers improve their footwork, spatial awareness, punching power and physical endurance. 
Punching bags come in different styles including: freestanding heavy bag, banana heavy bag, pole bag, speed bag, wrecking ball heavy bag and a body opponent bag. 
Morgan Platinum V2 Boxing Bags (Filled)
(RRP $174.99) 
A commercially designed punching bag made for common usage.

Additional rivets and a stabilizing strap at the bottom provides extra stability and enforcement. 
Filled with Australian made fleece and cotton. 
Everlast Pro Everflex Free-Standing Punch Bag
(RRP $679.00) 
A high-density plastic base which can be filled with water or sand for stability. 
It is able to withstand powerful punches while reducing base movement. A removable foam collar adds protection. 
Title Rebounder Double End Bag
(RRP $119.99)
Made from genuine leather with triple nylon stitched with leather welted seams and reinforced with security loops. 
Perfect for practicing punching accuracy, eye-hand coordination, and increasing hand speed, this punching bag offers a realistic training experience. 
Punch Counters and Trackers 
Punch counters and trackers are a must-have accessory for all boxers, as they keep track of a boxer's progress and prepare them for facing an opponent in the ring. Challenge others, share your progress and push yourself to improve. 
Impact Punch Tracker
(RRP $349.99) 
Compatible with iOS and Android systems. Allows you to create your own custom workout, or follow programmed ones. Each workout is graphed so you can keep track of your progress.
Comes with an Impact Tracker, 2 double A batteries, adhesive Velcro strips, and a strap for installing on punching bags. 
Everlast PIQ Boxing Punch Tracker
(RRP $199.99) 
PIQ ROBOT™ Blue automatically records all your work-outs so you can measure the speed of your punch and the reaction time. 
Comes with a sensor strap which keeps track of your movements. All the data is transferred to your phone where you can share your progress or compete with others. 
The Speed Demon XT
(RRP $194.99) 
A speed bag counter that times your punches. You can watch your punch count on the built-in display and keep track of your speed. 
Includes speed measurement, time trials, speed endurance ratings, challenge mode options and a log book. 
Smartphone compatible.